Flown The Coop
Creating spaces, offering hospitality and inspiration.
And the birds fluttered around her writing "YES" in the sky!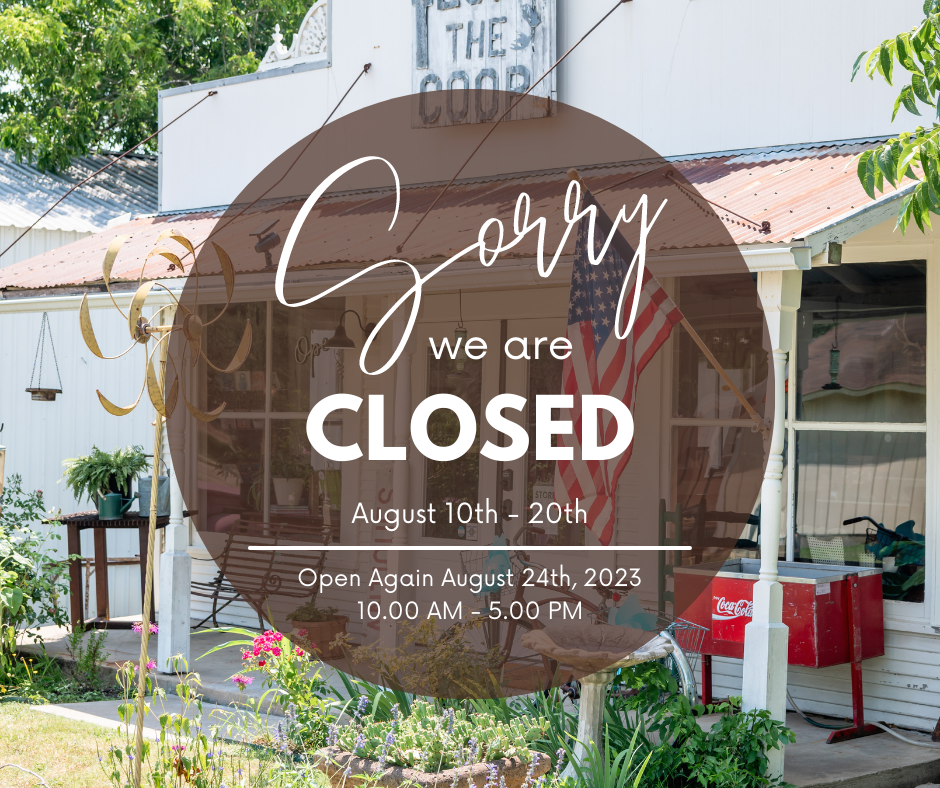 We've Flown The Coop
Here's to family owned businesses who take vacations! The Store will be closed August 10th - 20th. Feel free to purchase event tickets. However, products ordered online will not ship until August 21.